Training Mission
To deliver training that will enable LEAD Project Managers to refine their soft skills and knowledge, thereby enhancing their contributions to their personal professional goals, project goals, and goals of the company.
Overview
Training takes place throughout the first two months of the program. It not only teaches the fundamentals of Project Management and how those fundamentals are applied to govern projects within this company, but also refines the soft skills needed to be a successful project manager and leader. This knowledge, combined with an understanding of the business and technology environments, allows the project managers to quickly thrive after joining a new project.
Training is delivered in a variety of ways including classroom training, skill development courses, on-the-job shadowing, speaker panels, practice sessions, mentoring, and fun team bonding activities. The team bonding activities have the added benefit of fostering a tight-knit and constructive culture amongst the project managers, resulting in meaningful friendships and a support structure that helps everyone excel.

"The training this program provides new LEADers is invaluable. Despite the fact that I entered the LEAD Program with limited business knowledge, my coworkers and management supported me through a learning process that made me feel truly invested in and valued." - Devan Maglio
Project Management Training:
Project Management Fundamentals

Project Management Panels

Project Manager Best Practices Panel

A Day in the Life of a Project Manager

Cox Communications Project Management Framework

Project Rotation Preparation

'How to Meet Expectations on Your First Rotation' Panel

Preparing for Project Rotations

Q&A Session for Starting Project Rotations
Company & Industry Training:
Cox Communications Organizational Structure and Focus Areas

Telecommunications Industry Fundamentals

Navigating the Workplace from College to Corporate
Professionalism Training:
Organization and Time Management

Personal Financial Planning 101

Communication Skills

Meeting Facilitation

Developing Your Speaking Style

Using PowerPoint to Persuade
Practical Application Project
There are two practical application projects that occur during training which provide the project managers with an opportunity to apply these fundamentals and skills. Each of these projects mirror a typical project as it moves through the phases of the Project Management Lifecycle, providing an opportunity for the project managers to apply the tools, templates and processes used to govern each phase of the lifecycle. The projects also provide the project managers with opportunities to improve their meeting facilitation capabilities, presentation capabilities, and decision making and influencing capabilities.
Continual Education Training Curriculum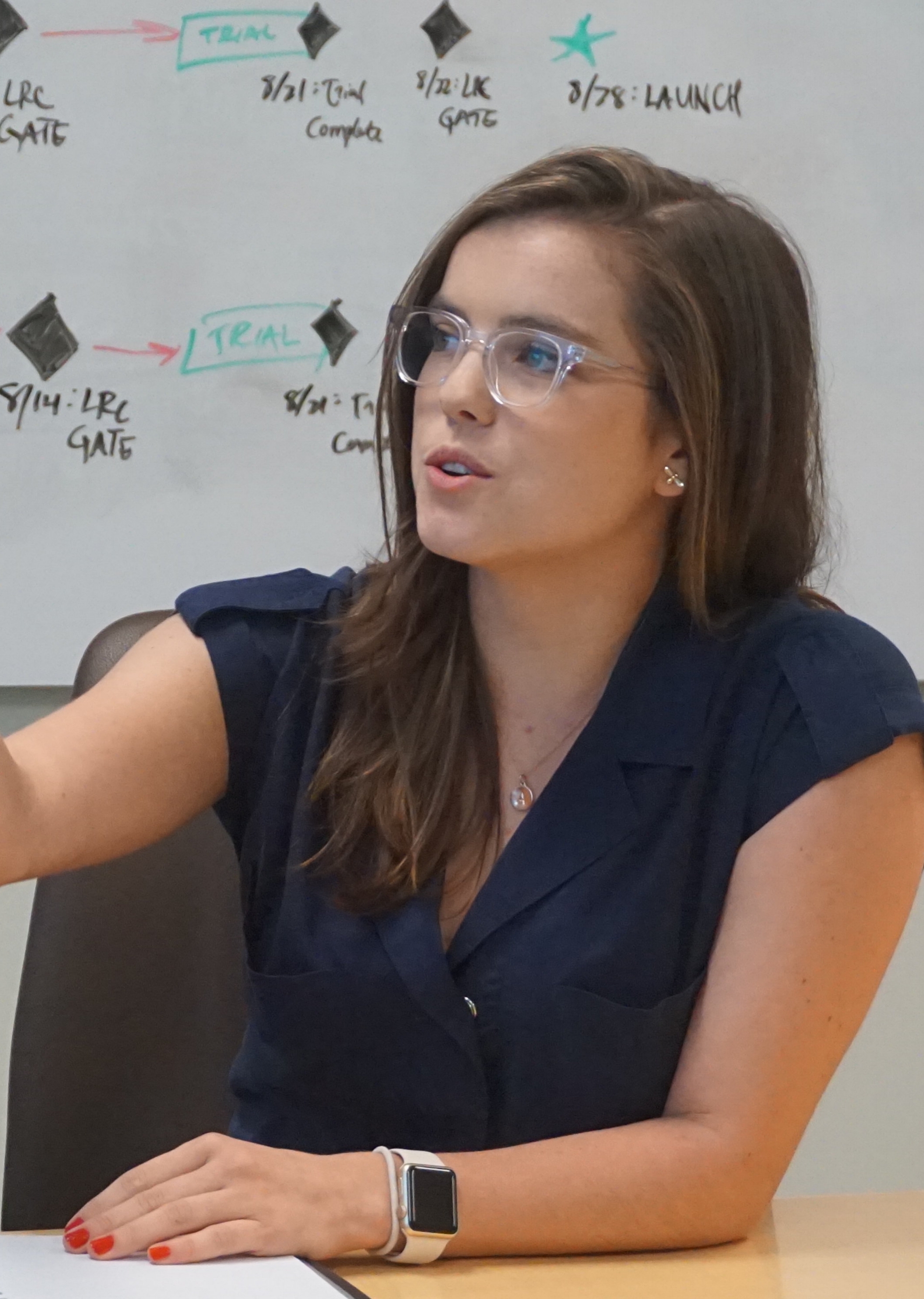 After the project managers complete the two month training curriculum and transition into leading and supporting projects, they continue to be developed through the Continual Education Training Curriculum (CETC) which provides training opportunities throughout their tenure in the LEAD Program.
Project managers vote to select the CETC theme – which ensures the training is addressing current needs – which then tailors to the instructor-led training course, CCI Best Practices training course, and LEADer Best Practices training class. In the CCI Best Practices training course, experienced employees from across the business will share their best practices and how they apply those best practices in their day-to-day work, and our very own project managers do the same and share their best practices during the LEADer Best Practices training course.